Details

Published: Saturday, 18 July 2015 19:12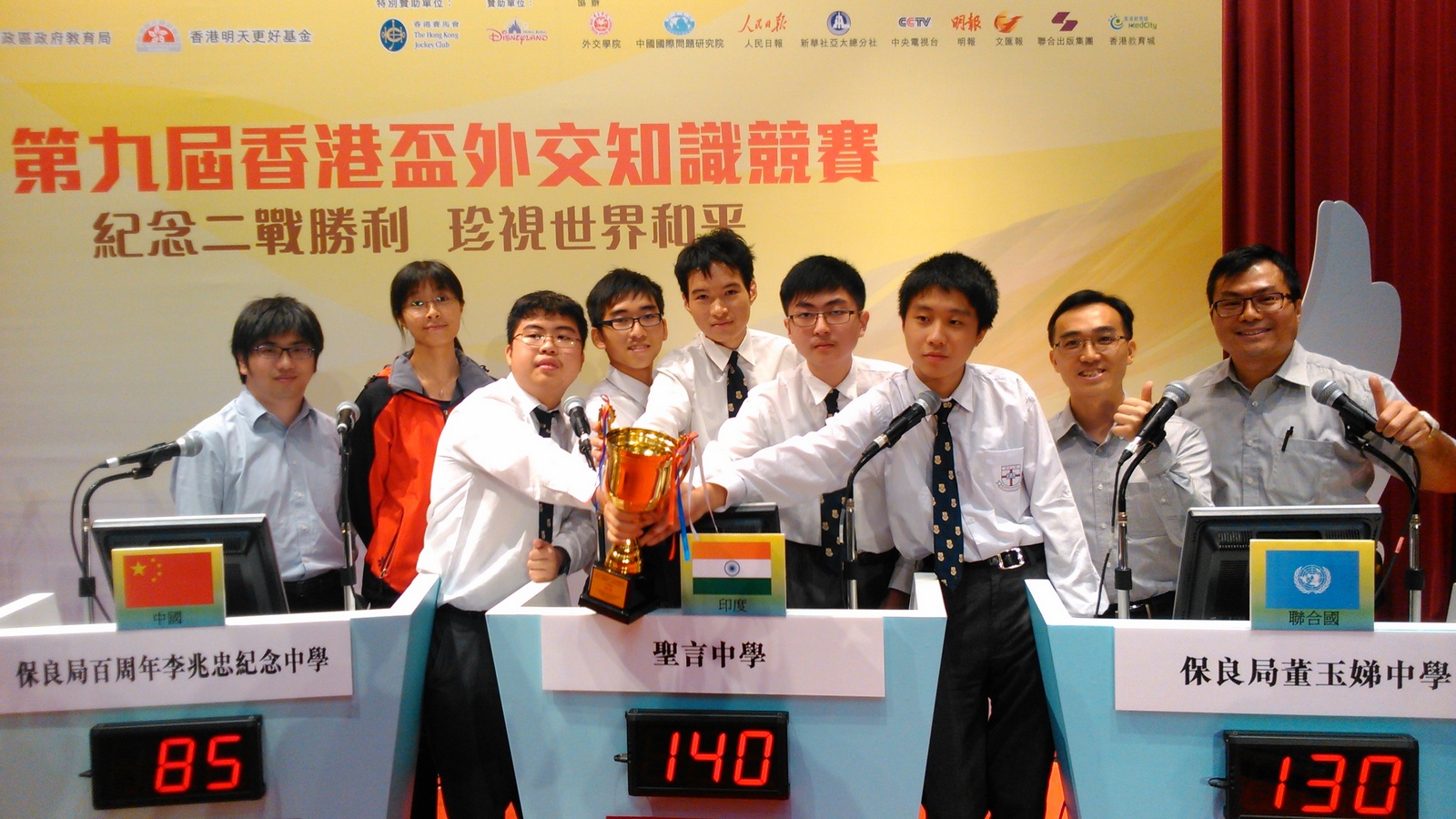 Sing Yin students won the Silver award in the Ninth Hong Kong Cup Diplomatic Knowledge Contest, which was organized by the Commissioner's Office of China's Foreign Ministry in the HKSAR, the Education Bureau of the HKSAR government and the Better Hong Kong Foundation.
Details

Published: Saturday, 18 July 2015 18:46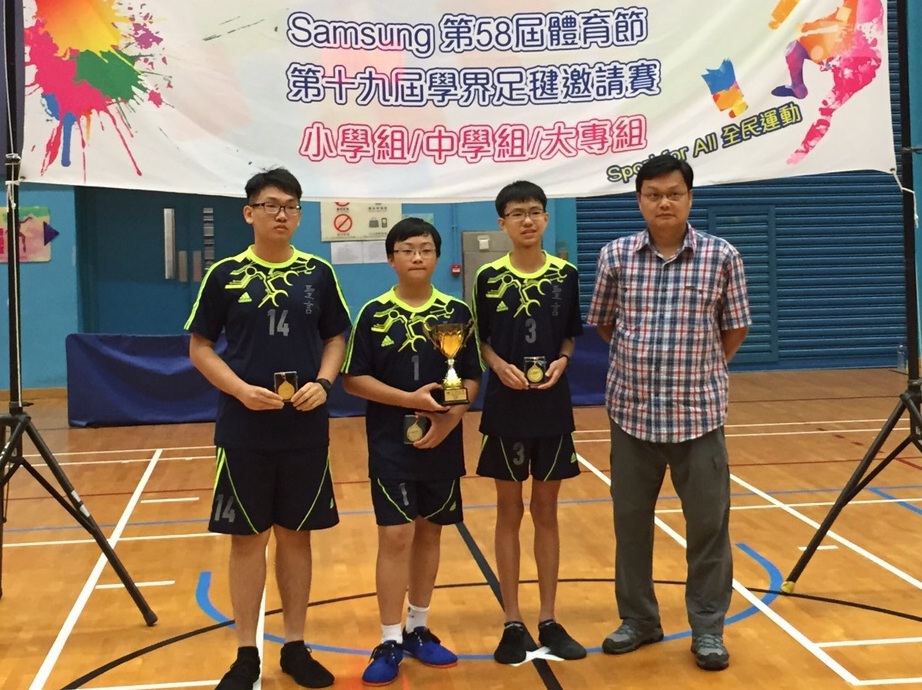 On 31st May 2015 and 21st June 2015, Sing Yin Shuttlecock Team won 7 awards, including the championship of the Men's Team (Junior Secondary) and the Men's Single (Junior Secondary), in Samsung 58th Festival of Sport – The 19th Interschool Shuttlecock Invitation Tournament cum Corporate Games, which was held by The Sports Federation & Olympic Committee of Hong Kong, China.
Details

Published: Tuesday, 07 July 2015 13:34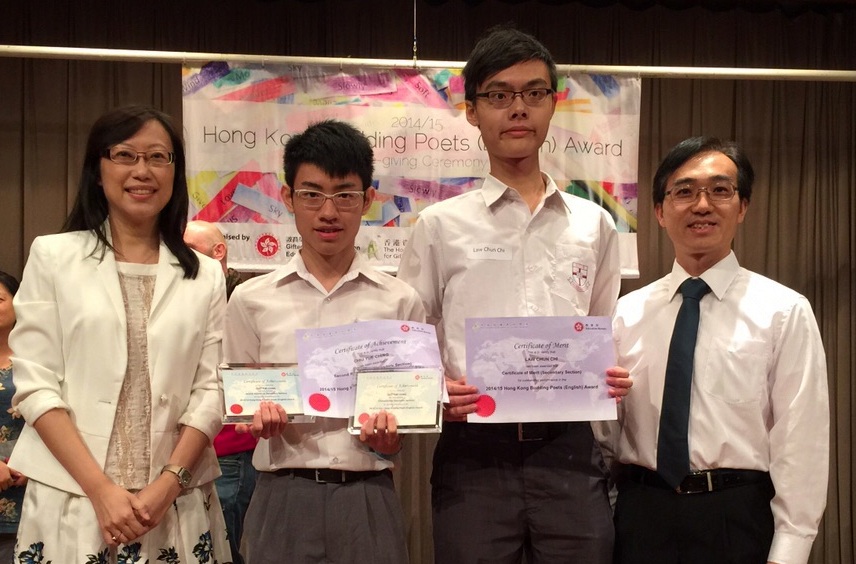 Sing Yin students won prestigious prizes in the Hong Kong Budding Poets (English) Award 2014-15 organised by the Gifted Education Section of the Education Bureau and The Hong Kong Academy for Gifted Education.
Details

Published: Monday, 06 July 2015 13:10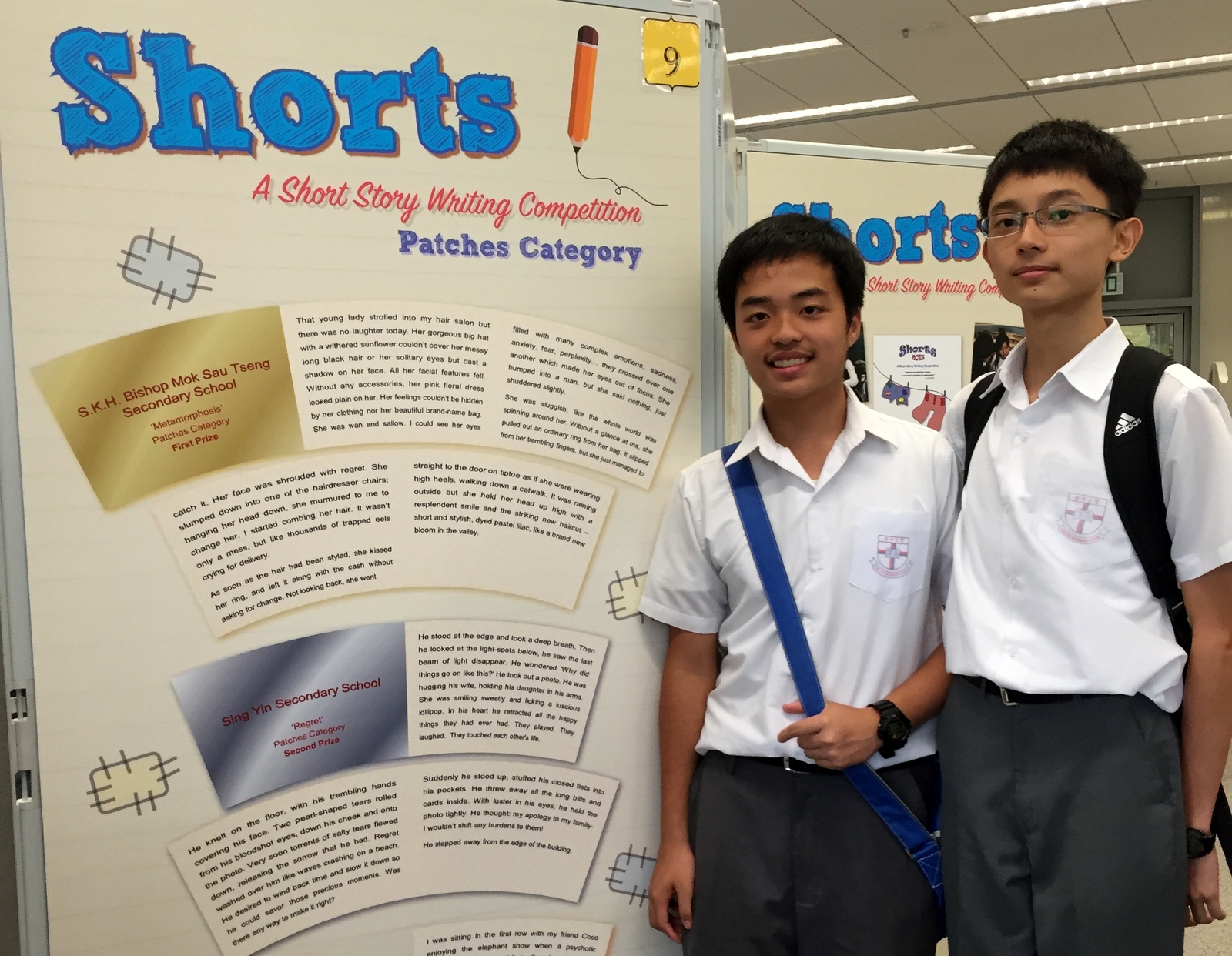 Sing Yin students captured several prizes in the English story-writing and filming competitions organised by the NET Section of EDB, demonstrating teamwork and creativity.
Details

Published: Monday, 15 June 2015 11:41
The Teacher Manager Election was conducted properly in accordance with the Constitution of the Incorporated Management Committee of Sing Yin Secondary School (IMC). The election was held successfully on 30 May at 6:30 p.m. in the conference room. Mr. Lee Cheuk Wai was elected as the Teacher Manager and Mrs. Kwok Cheng Mei Ling the Alternate Teacher Manager, subject to EDB's approval to register as managers. They will serve in the IMC from 1 Sept 2015 to 31 August 2017.