Details

Published: Monday, 11 May 2015 12:51
The Graduation Ceremony will be held in the School Hall on 22nd May, 2015 (Friday). The ceremony will commence at 2:30 pm. F.1 to F.4 students will leave school at 12:55 pm. F5 students are required to attend the ceremony. All F.6 graduates should be at the School Hall for the rehearsal at 12 noon, dressed in full school summer uniform.
Details

Published: Friday, 17 April 2015 16:22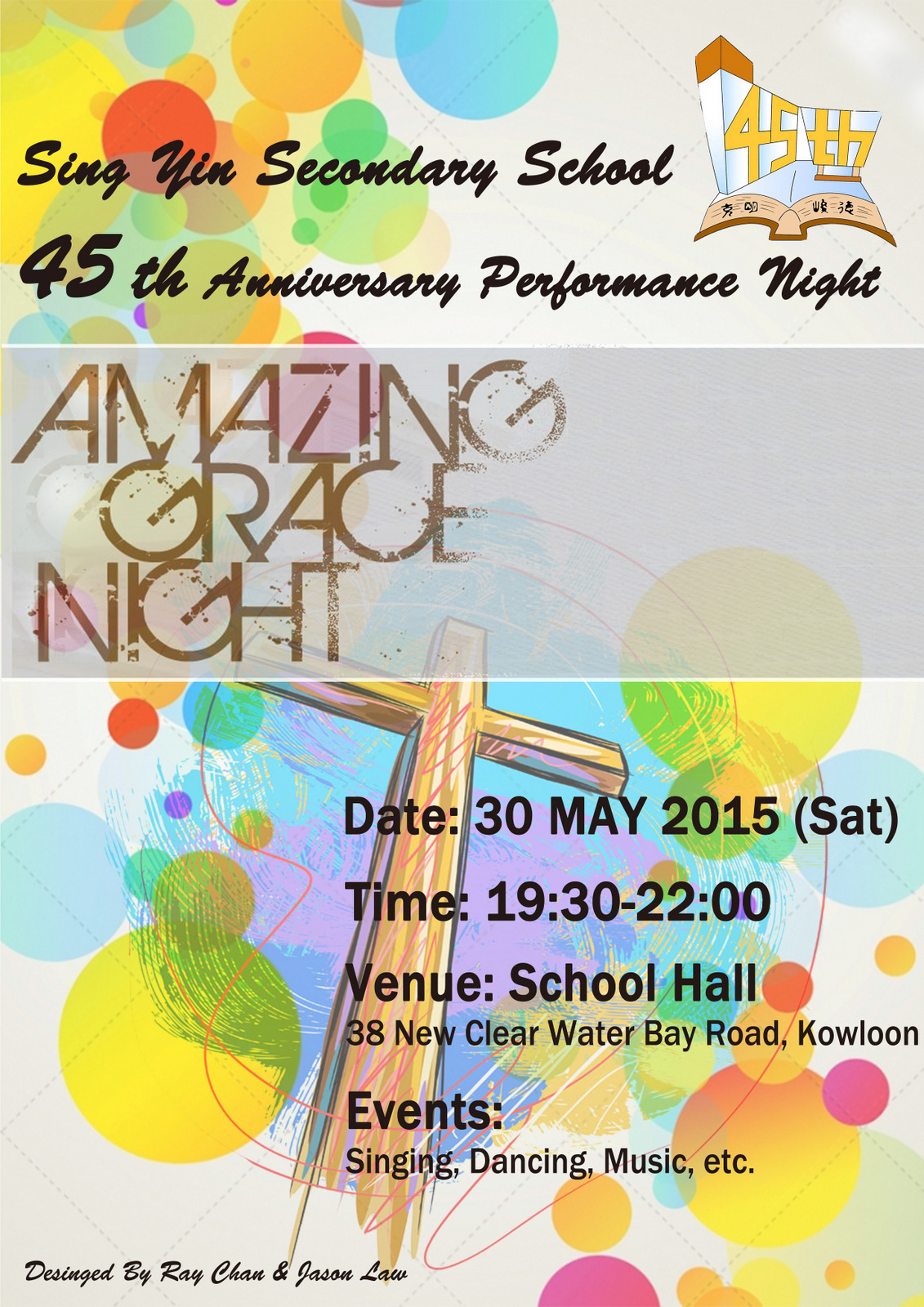 Dear Old Boys/Girls of Sing Yin,
To celebrate the 45th anniversary of our school, we are organising a Performance Night. You and your family are cordially invited to this fun and cozy evening. Tickets are available at HK$100 and all proceeds will go to the Sing Yin Development Fund. For ticket reservation or enquiries, please contact the coordinator of your graduating year or the school office (Mrs Cheung) at 23496281. You may also email us at This email address is being protected from spambots. You need JavaScript enabled to view it. / This email address is being protected from spambots. You need JavaScript enabled to view it..
Details

Published: Thursday, 16 April 2015 15:59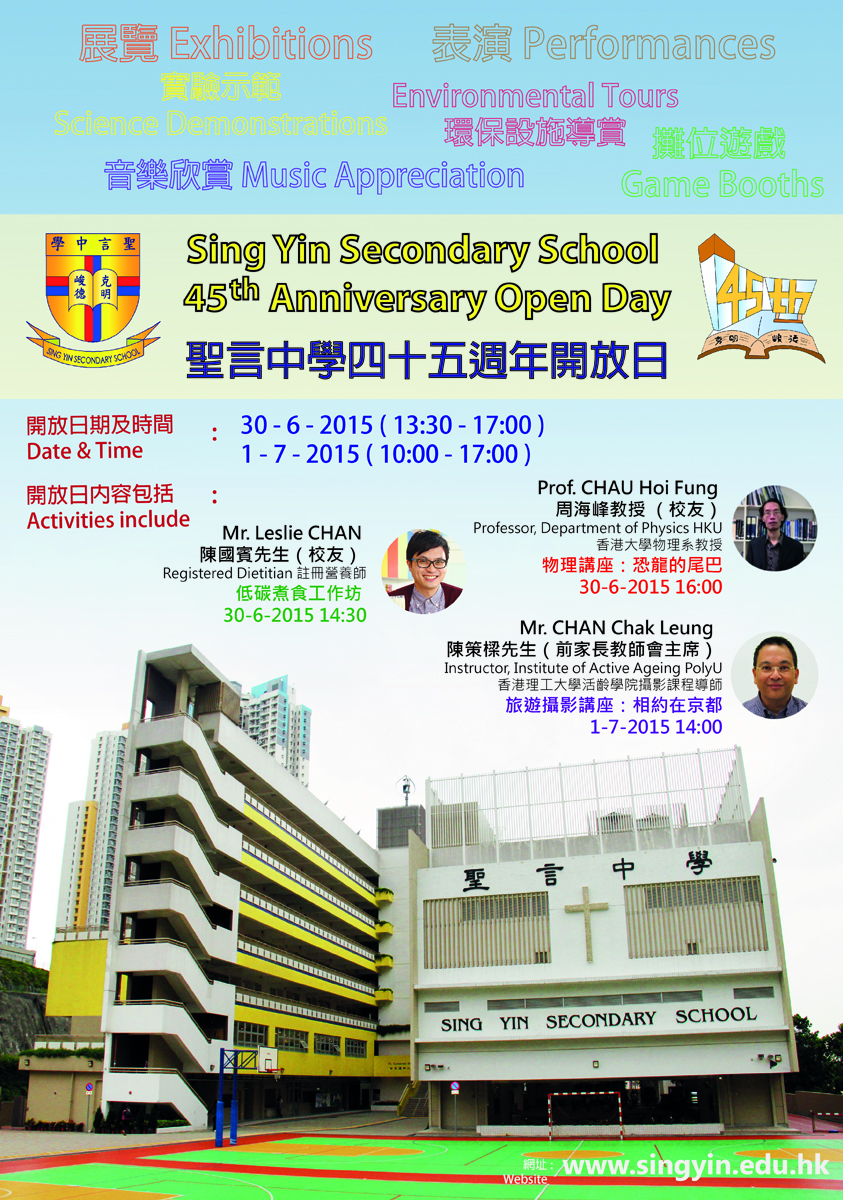 The Sing Yin 45th Anniversary Open Day will be held on 30th June 2015 and 1st July 2015. All are welcome!
Details

Published: Monday, 20 April 2015 18:21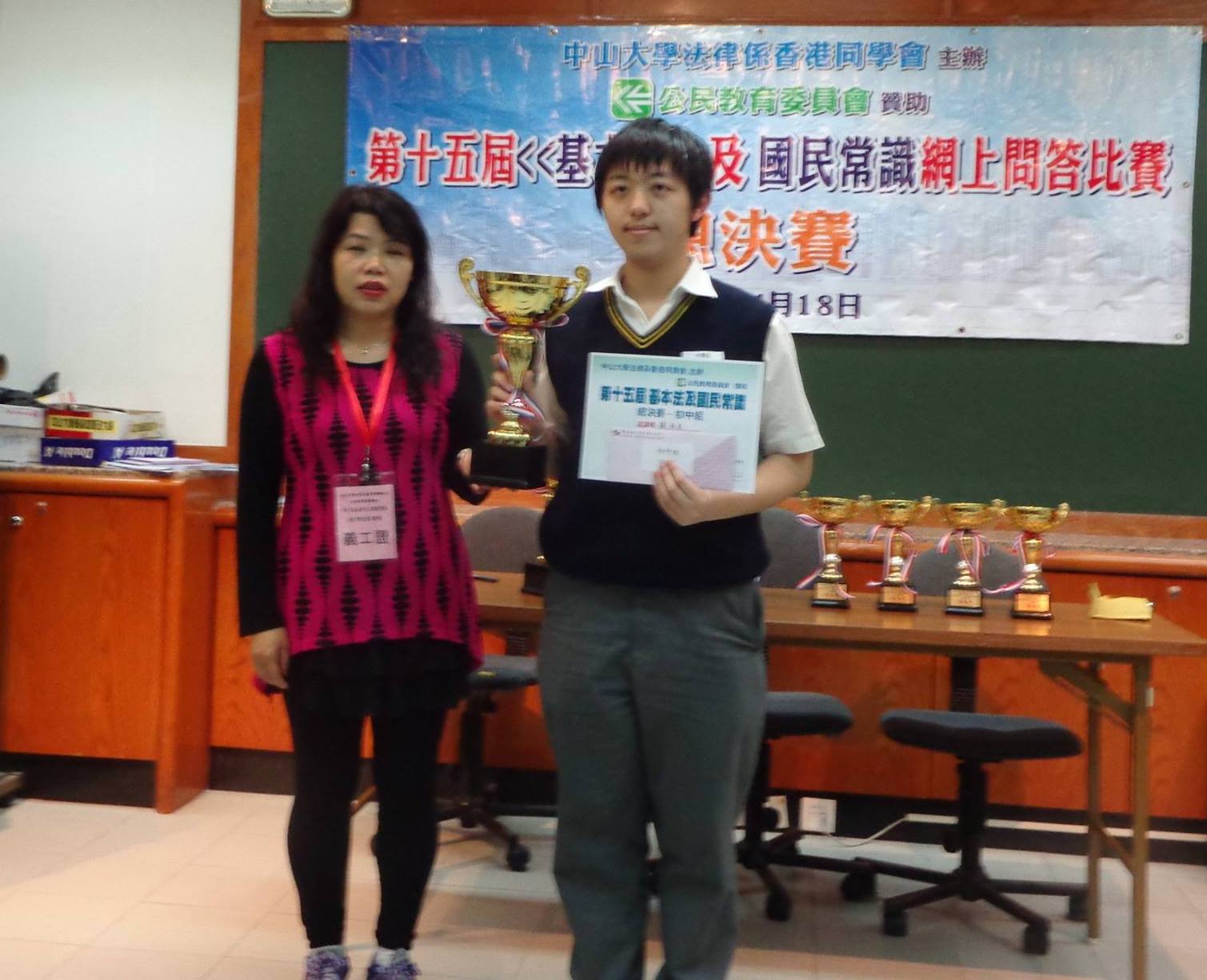 LAM WING CHING won the Championship in the 15th Basic Law and National Knowledge Quiz Competition (Junior Secondary), which was organized by the Zhongshan University Law Faculty Hong Kong Students Association. Seven other Sing Yin students won the Merit in this competition.
Details

Published: Thursday, 02 April 2015 18:08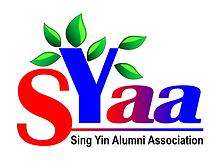 The term of office of the current Alumni Manager will expire on 31st August 2015. The election for the new Alumni Manager will be held soon. Please refer to the webpage of Sing Yin Alumni Association.